Much music binding in the marsh?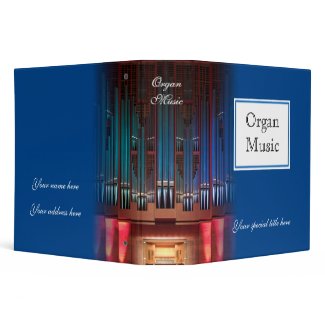 2" organ music binder
New Year brings out the postman-sorting instincts in us; a time to wade through piles of discarded detritus that are used as coffee-cup ballast on our desks, or re-organise the tipsy bookshelves into something better than the green ones, red, blue and yellow all in neat little piles. We potter, stack and toss out. So I'm delighted that someone has had the sense to choose one of the lovely blue organ music binders from the shop. They're great for tidying those photocopies of wedding pieces that you need to get your hands on in a hurry - or maybe more likely funeral voluntaries, at this time of year. I love the fact that you can add stuff too - names, addresses, blood type... anything you want.
So - good choice, buyer person!
Music binders (3 designs, 3 sizes):